Classical Catholic Education and the Discovery of Self
Regular price
$24.95 USD
Sale price
$19.96 USD
Unit price
per
SAVE 20%
Sold Out
Across the United States and around the world, there has been an ongoing resurgence in classical education, including among Catholics. The classical model, rooted in the ancient Socratic method, is flourishing, and classical Catholic schools continue to multiply and grow. But classical education also has its detractors. Some parents and teachers worry that it is impractical, outdated, or, worse, judgmental.     
In Know Thyself, Andrew Youngblood, an educator with decades of experience in classical learning as both a student and teacher, introduces readers to this exciting education alternative and its intellectual and spiritual benefits. Youngblood defines the essence of classical Catholic education, explores its integrated and narrative approach to learning, and presents its transformative power and beauty.     
Through brief vignettes, personal anecdotes from students and teachers, and examples from the classroom, Know Thyself makes a positive case for an education journey that teaches students to see themselves through God's eyes—and to truly know themselves and who they are called to be.
Share
View full details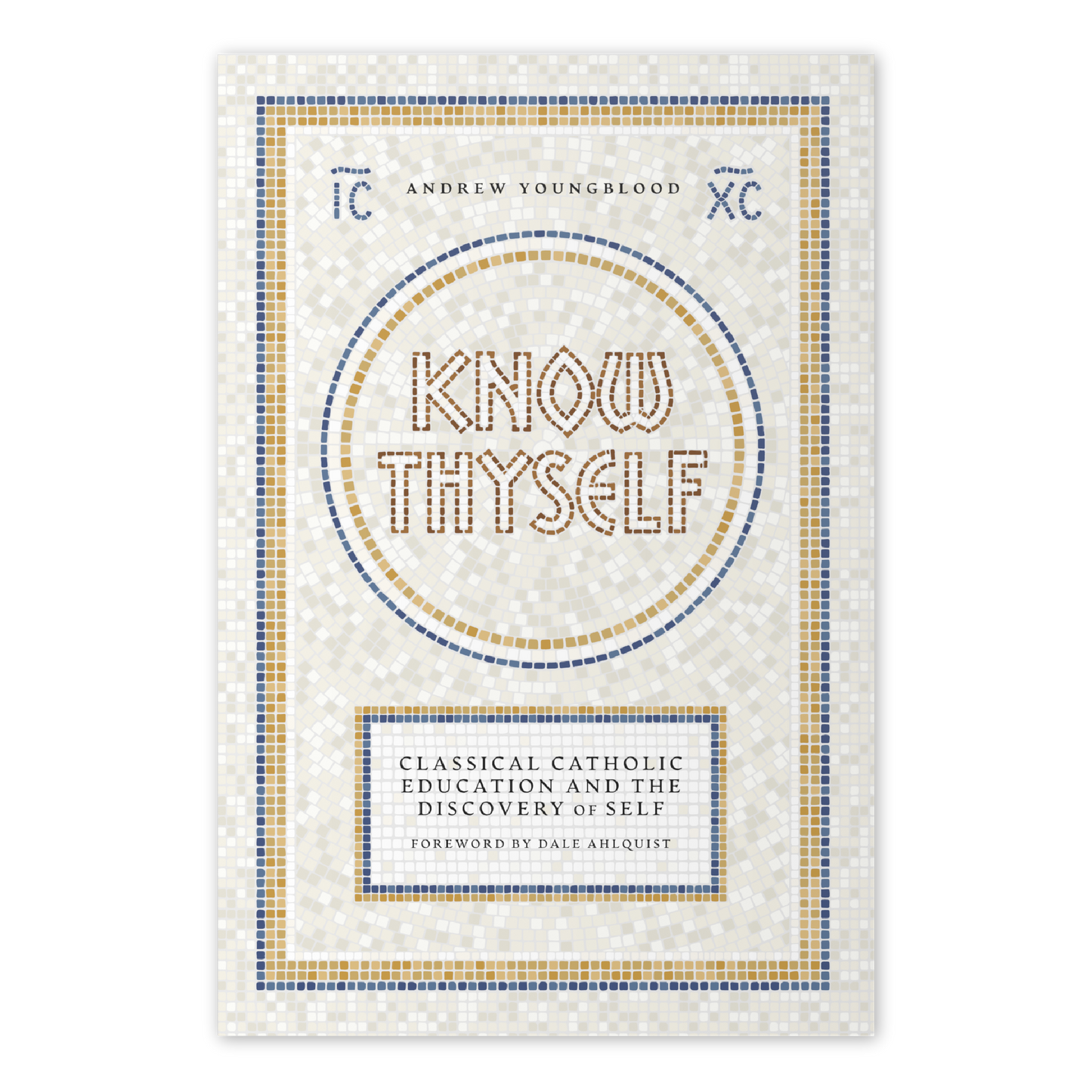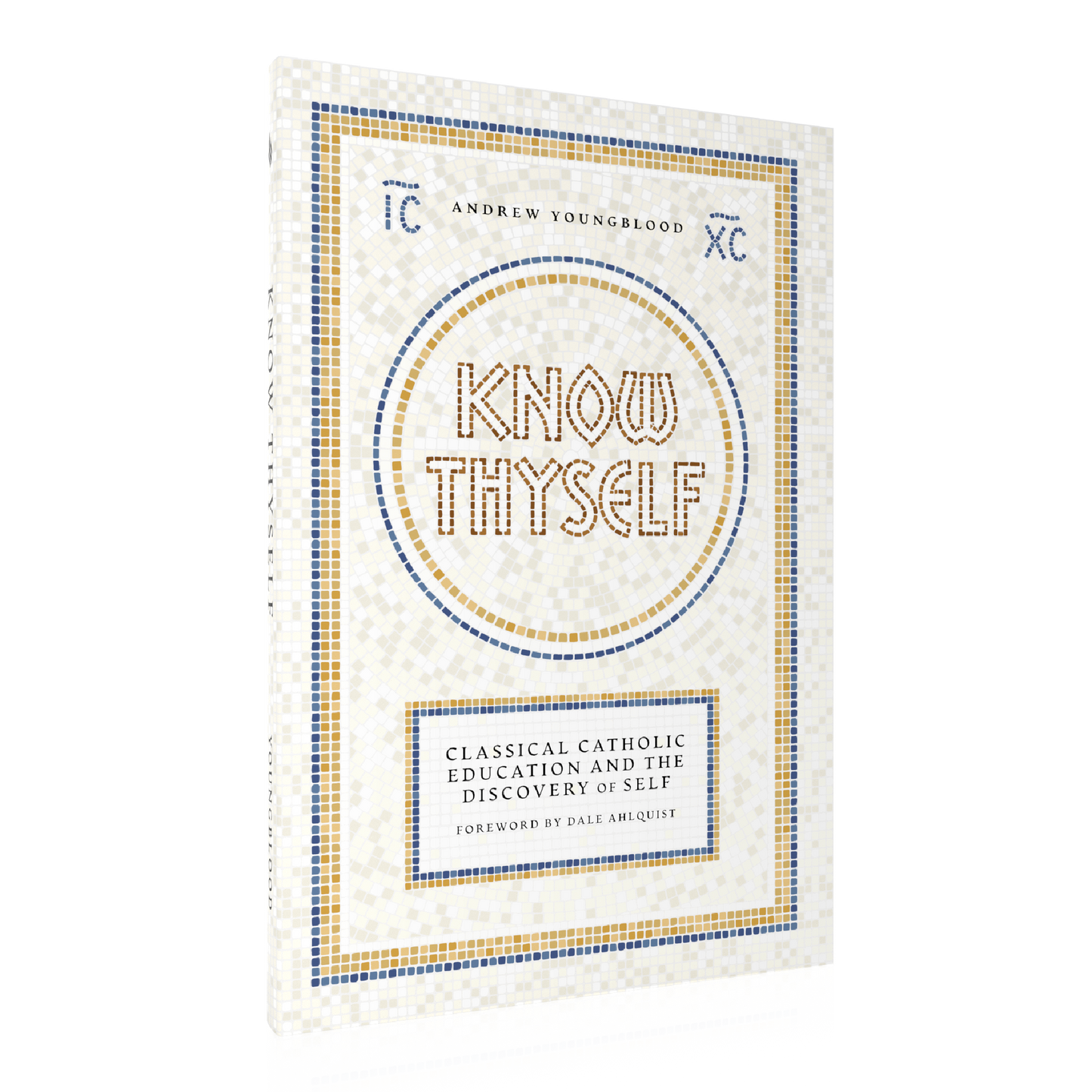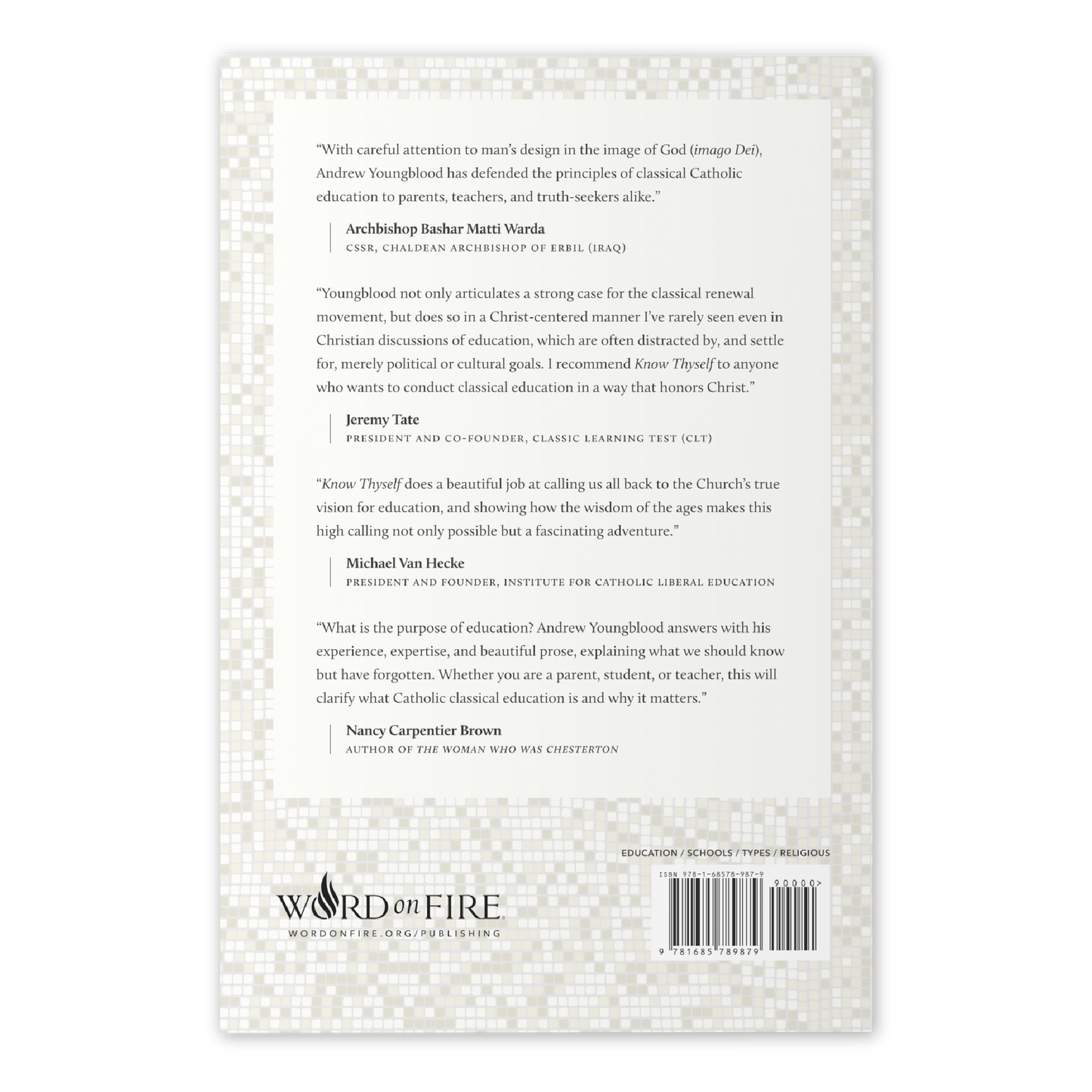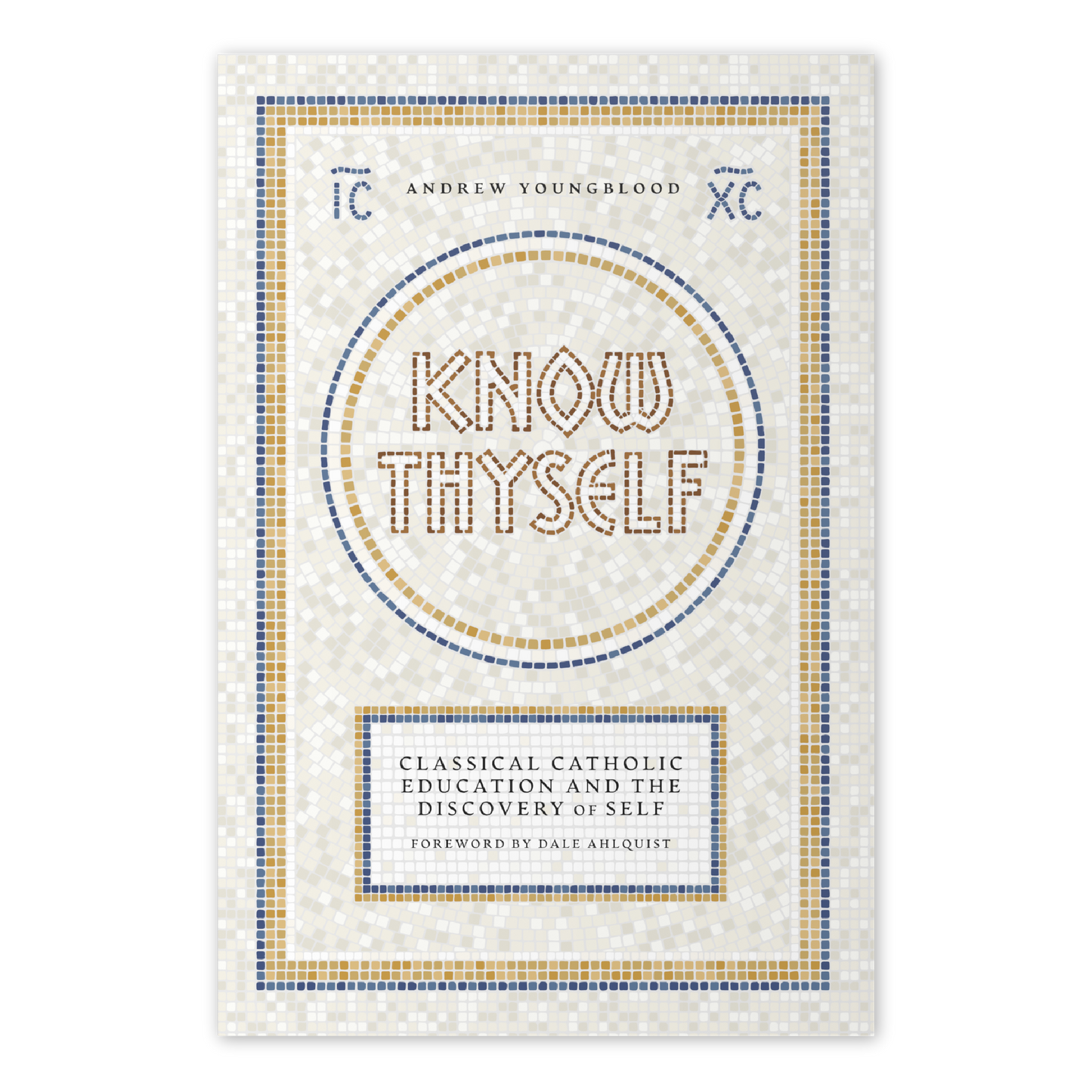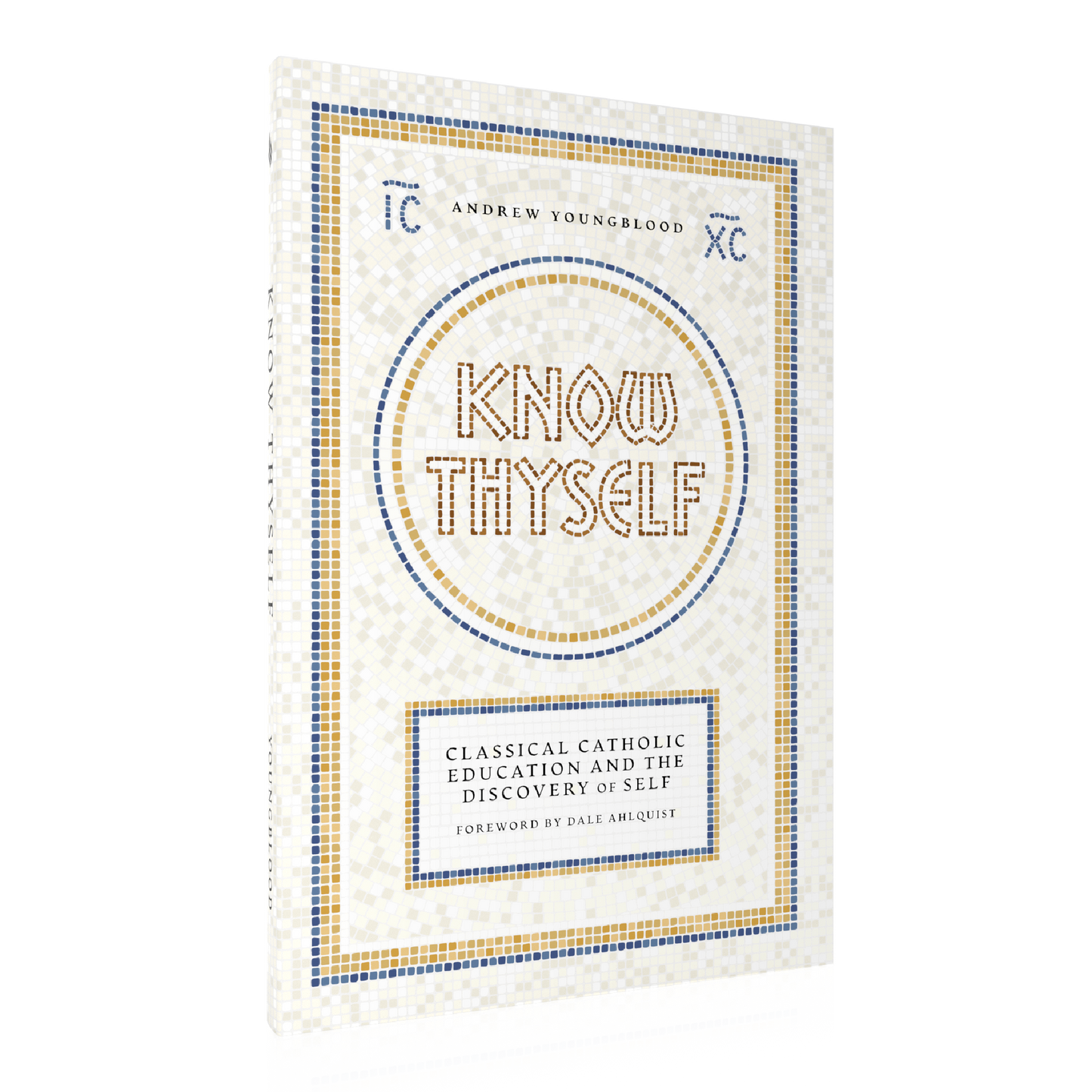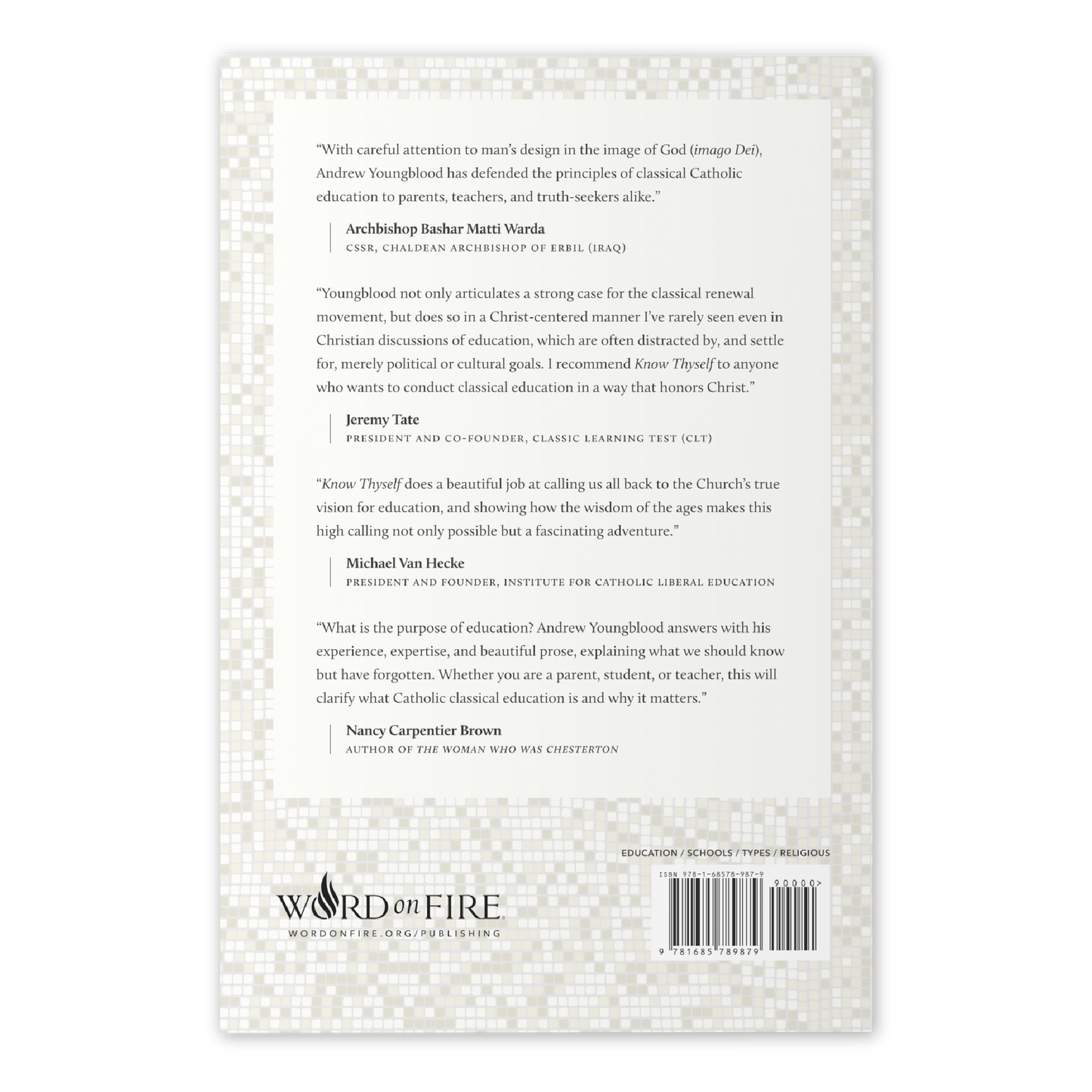 What People are Saying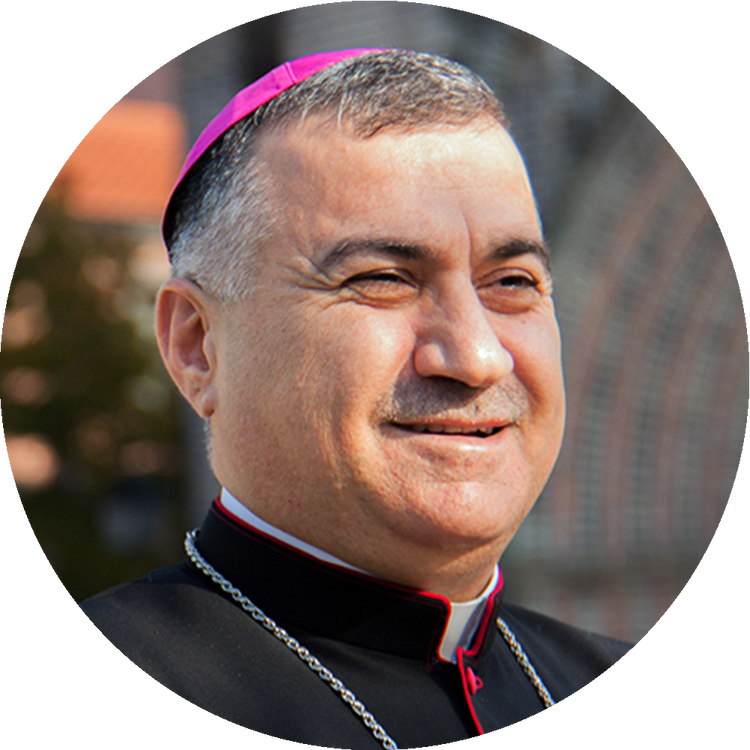 "With careful attention to man's design in the image of God (imago Dei), Andrew Youngblood has defended the principles of classical Catholic education to parents, teachers, and truth-seekers alike."
—Archbishop Bashar Matti Warda, CSsR, Chaldean Archbishop of Erbil (Iraq)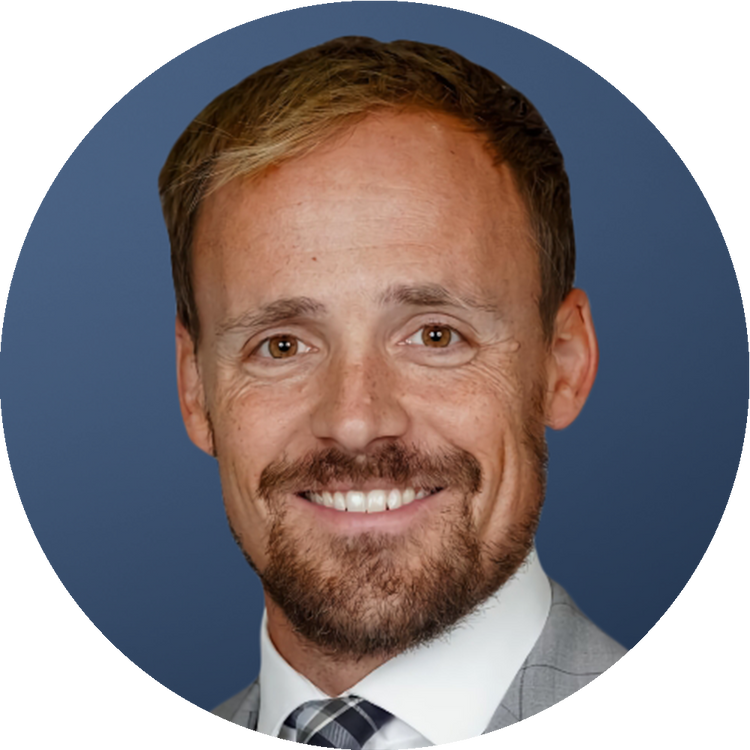 "Youngblood not only articulates a strong case for the classical renewal movement, but does so in a Christ-centered manner I've rarely seen even in Christian discussions of education, which are often distracted by, and settle for, merely political or cultural goals. I recommend Know Thyself to anyone who wants to conduct classical education in a way that honors Christ."
—Jeremy Tate, President and Co-Founder, Classic Learning Test (CLT)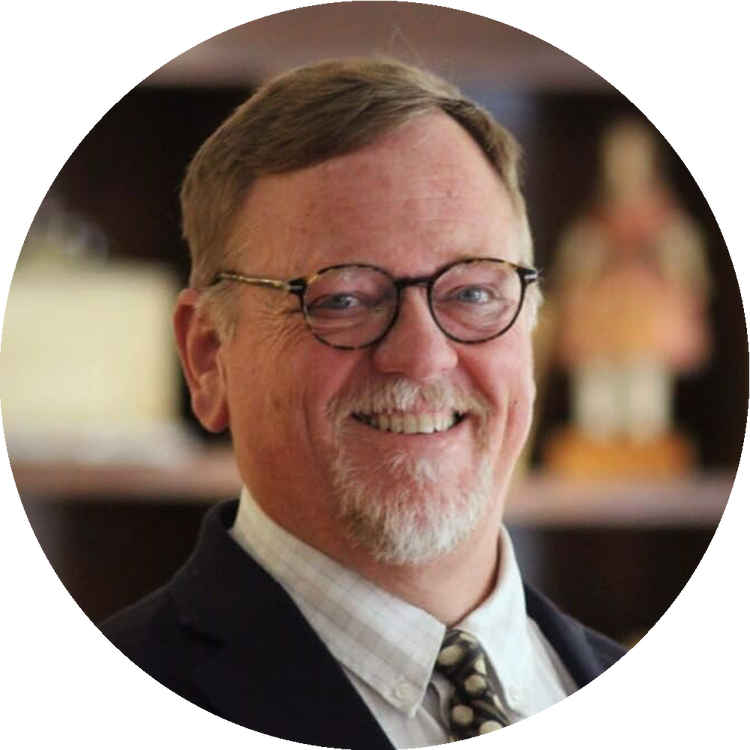 "Know Thyself does a beautiful job at calling us all back to the Church's true vision for education, and showing how the wisdom of the ages makes this high calling not only possible but a fascinating adventure."
—Michael Van Hecke, President and Founder, Institute for Catholic Liberal Education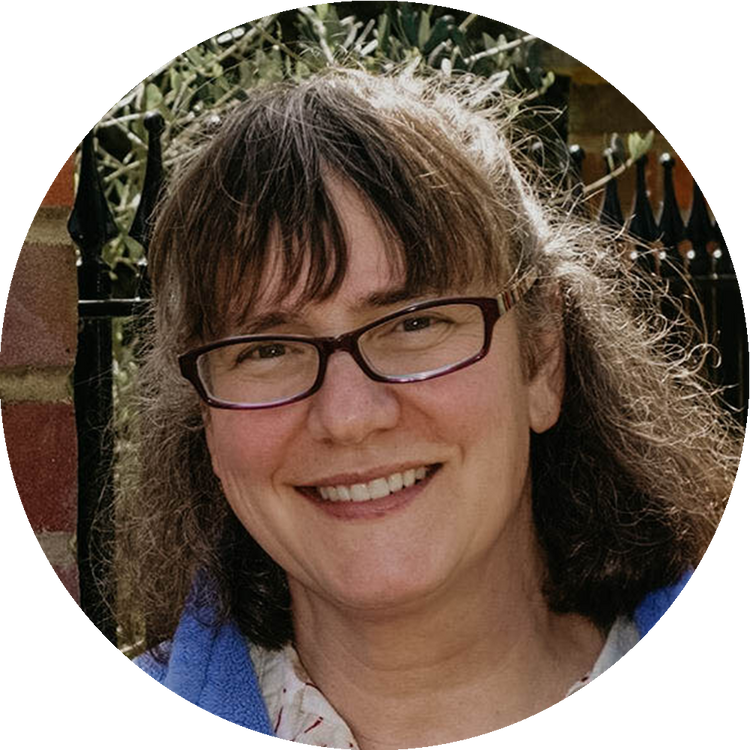 "What is the purpose of education? Andrew Youngblood answers with his experience, expertise, and beautiful prose, explaining what we should know but have forgotten. Whether you are a parent, student, or teacher, this will clarify what Catholic classical education is and why it matters."
—Nancy Carpentier Brown, author of The Woman Who Was Chesterton