by Holly Ordway, Fr. Michael Ward, C.S. Lewis
Regular price
$104.80 USD
Sale price
$66.48 USD
Unit price
per
SAVE 37%
Sold Out
Free USA Shipping
Discover the truth about J.R.R. Tolkien's deep Catholicism and his broad literary influences. Read C.S. Lewis's most admired work alongside groundbreaking new commentary.
Share
View full details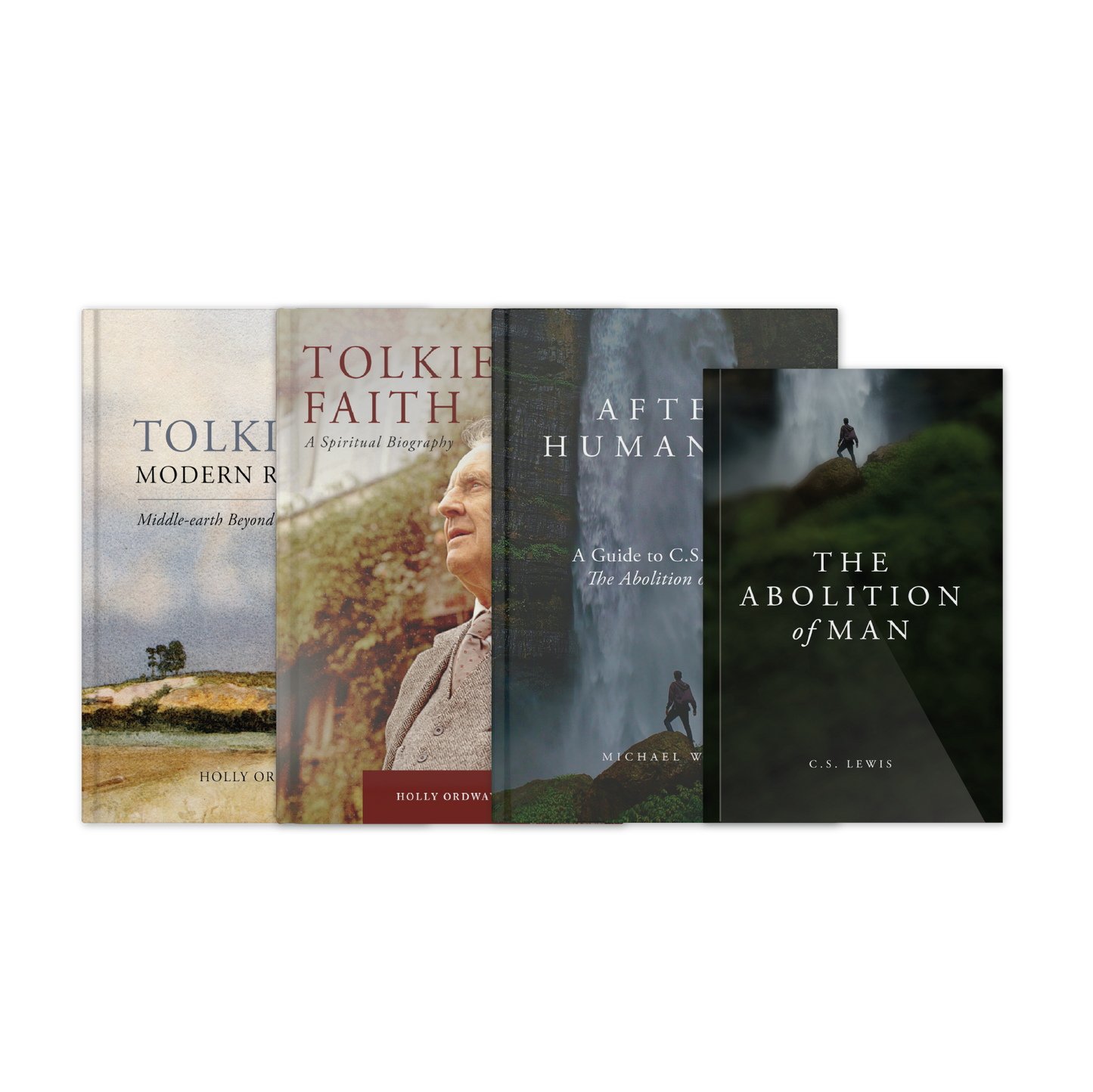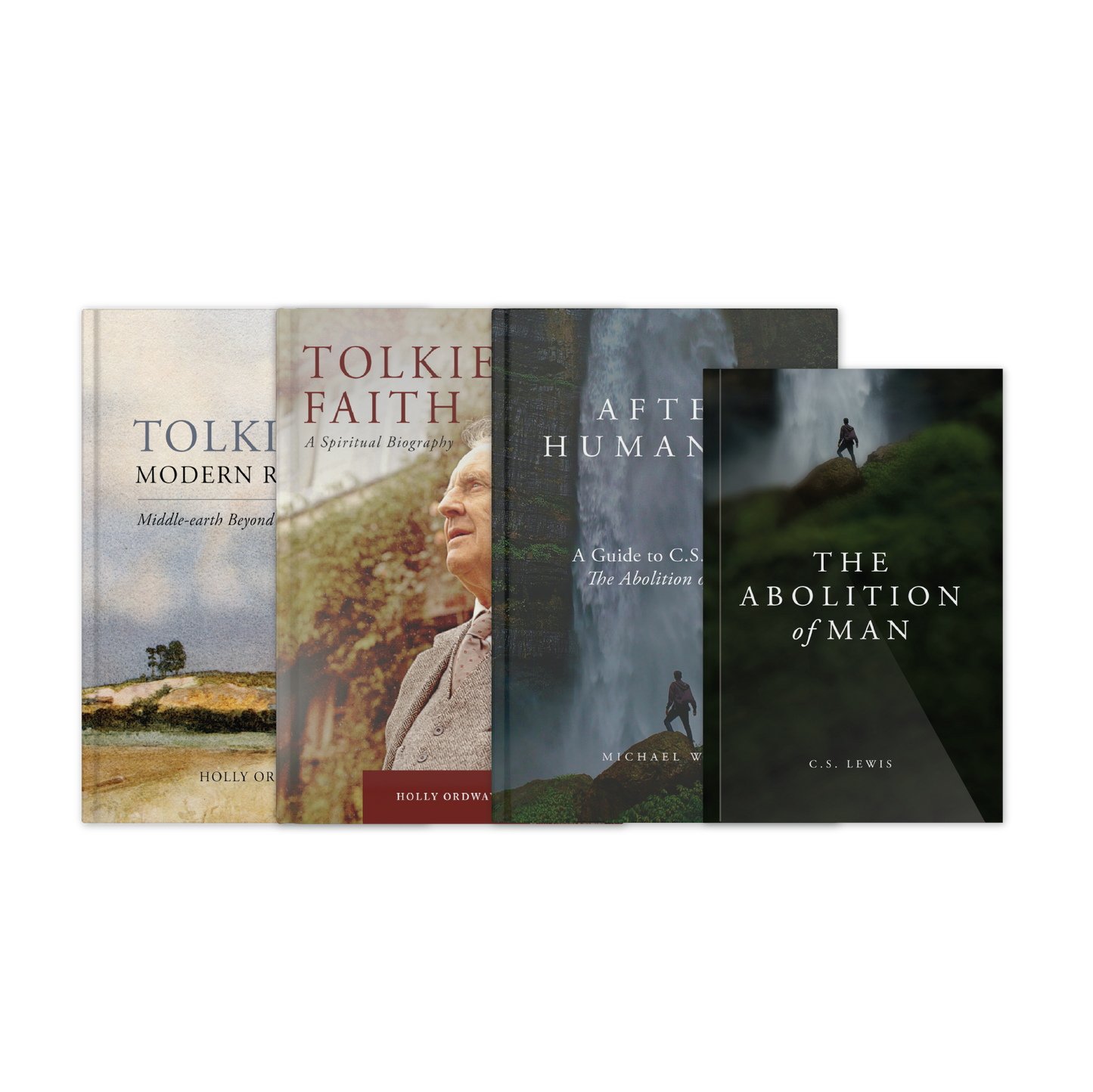 Tolkien's Faith
A Spiritual Biography
by Holly Ordway
Tolkien described The Lord of the Rings as "a fundamentally religious and Catholic work" and declared, "I am a Christian (which can be deduced from my stories)." Yet he insisted his writings were not allegories, and Middle-earth is loved by millions who do not share his religious beliefs.
How were his faith and his fiction related? Holly Ordway answers that question biographically, focusing on Tolkien's spiritual development, a dramatic story that previous accounts of his life have left largely unexplored.  
Here we find that Tolkien's faith was hard won. His Anglican upbringing was overturned when his mother converted to Catholicism. Soon afterward, she died, leaving Tolkien under the guardianship of a Catholic priest, who forbade him to see his Protestant girlfriend, whom nonetheless he eventually married. The Great War, in which most of his close friends were killed, deepened Tolkien's reliance on his faith, but then for a decade he "almost ceased to practise" his religion. Friendship with C.S. Lewis and success with The Hobbit were followed by another war and by turmoil in the Church that sternly tested Tolkien's commitments.  
The challenges and triumphs in his religious life are reflected in his masterpiece, The Lord of the Rings, that epic tale of endurance against the odds. As Ordway shows in her expertly researched and richly illustrated study, Tolkien's faith and Tolkien's fiction are intimately related, though in subtle and complex ways. This long-overdue spiritual biography gives new insight into his works by shedding fresh light on their author's deepest-held convictions.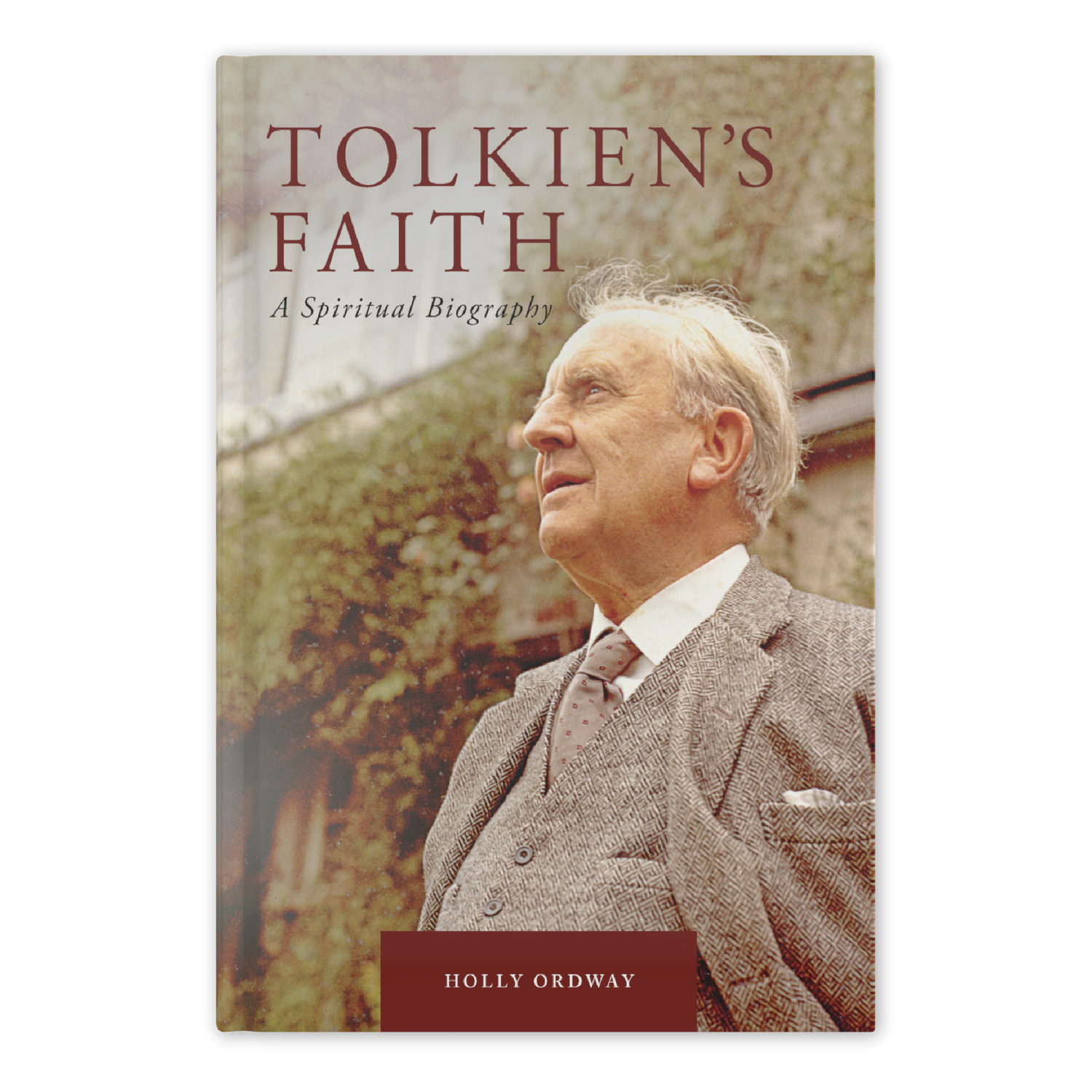 Tolkien's Modern Reading
Middle-earth Beyond the Middle Ages
by Holly Ordway
Tolkien's Modern Reading addresses the claim that Tolkien "read very little modern fiction, and took no serious notice of it." This claim, made by one of his first biographers, has led to the widely accepted view that Tolkien was dismissive of modern culture, and that The Hobbit and The Lord of the Rings are fundamentally medieval and nostalgic in their inspiration. 
In fact, as Holly Ordway demonstrates in this major corrective, Tolkien enjoyed a broad range of contemporary works, engaged with them in detail and depth, and even named specific titles as sources for and influences upon his creation of Middle-earth. 
Drawing on meticulous archival research, Ordway shows how Tolkien appreciated authors as diverse as James Joyce and Beatrix Potter, Rider Haggard and Edith Nesbit, William Morris and Kenneth Grahame. She surveys the work of figures such as S.R. Crockett and J.H. Shorthouse, who are forgotten now but made a significant impression on Tolkien. He even read Americans like Longfellow and Sinclair Lewis, assimilating what he read in characteristically complex ways, both as positive example and as influence-by-opposition.
Tolkien's Modern Reading not only enables a clearer understanding of Tolkien's epic, it also illuminates his views on topics such as technology, women, empire, and race. For Tolkien's genius was not simply backward-looking: it was intimately connected with the literature of his own time and concerned with the issues and crises of modernity. Ordway's ground-breaking study reveals that Tolkien brought to the workings of his fantastic imagination a deep knowledge of both the facts and the fictions of the modern world.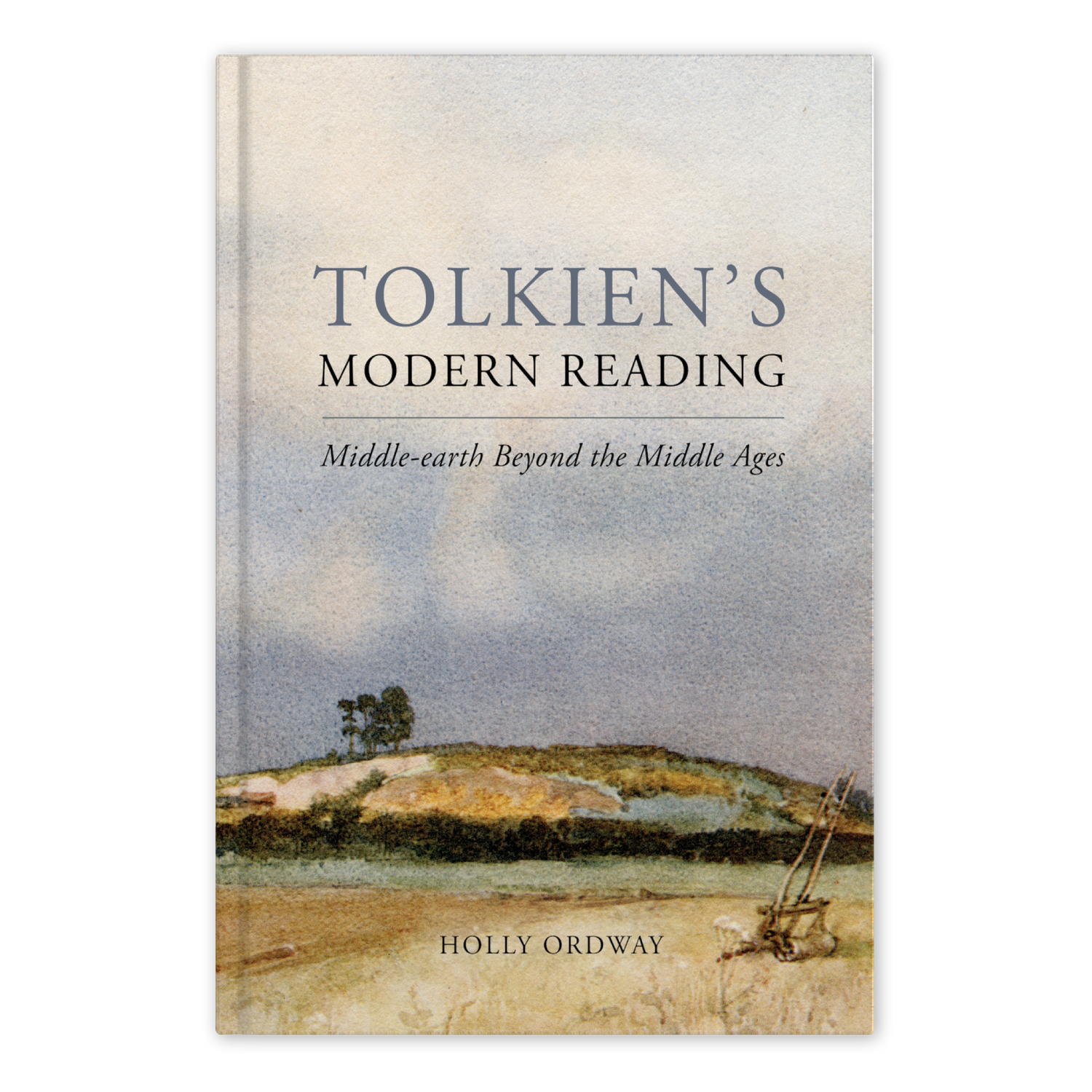 After Humanity Bundle
A Guide to C.S. Lewis's The Abolition of Man
by Fr. Michael Ward and C.S. Lewis
After Humanity is a guide to one of C.S. Lewis's most widely admired but least accessible works, The Abolition of Man, which originated as a series of lectures on ethics that he delivered during the Second World War.

These lectures tackle the thorny question of whether moral value is objective or not. When we say something is right or wrong, are we recognizing a reality outside ourselves, or merely reporting a subjective sentiment? Lewis addresses the matter from a purely philosophical standpoint, leaving theological matters to one side. He makes a powerful case against subjectivism, issuing an intellectual warning that, in our "post-truth" twenty-first century, has even more relevance than when he originally presented it.

Lewis characterized The Abolition of Man as "almost my favourite among my books," and his biographer Walter Hooper has called it "an all but indispensable introduction to the entire corpus of Lewisiana." In After Humanity, Michael Ward sheds much-needed light on this important but difficult work, explaining both its general academic context and the particular circumstances in Lewis's life that helped give rise to it, including his front-line service in the trenches of the First World War.
After Humanity contains a detailed commentary clarifying the many allusions and quotations scattered throughout Lewis's argument. It shows how this resolutely philosophical thesis fits in with his other, more explicitly Christian works. It also includes a full-color photo gallery, displaying images of people, places, and documents that relate to The Abolition of Man, among them Lewis's original "blurb" for the book, which has never before been published.