Regular price
$64.85 USD
Sale price
$50.00 USD
Unit price
per
SAVE 23%
Sold Out
Free USA Shipping
Get 3 of Word on Fire's most popular books to give you the confidence in sharing your faith with your friends and family.
Share
View full details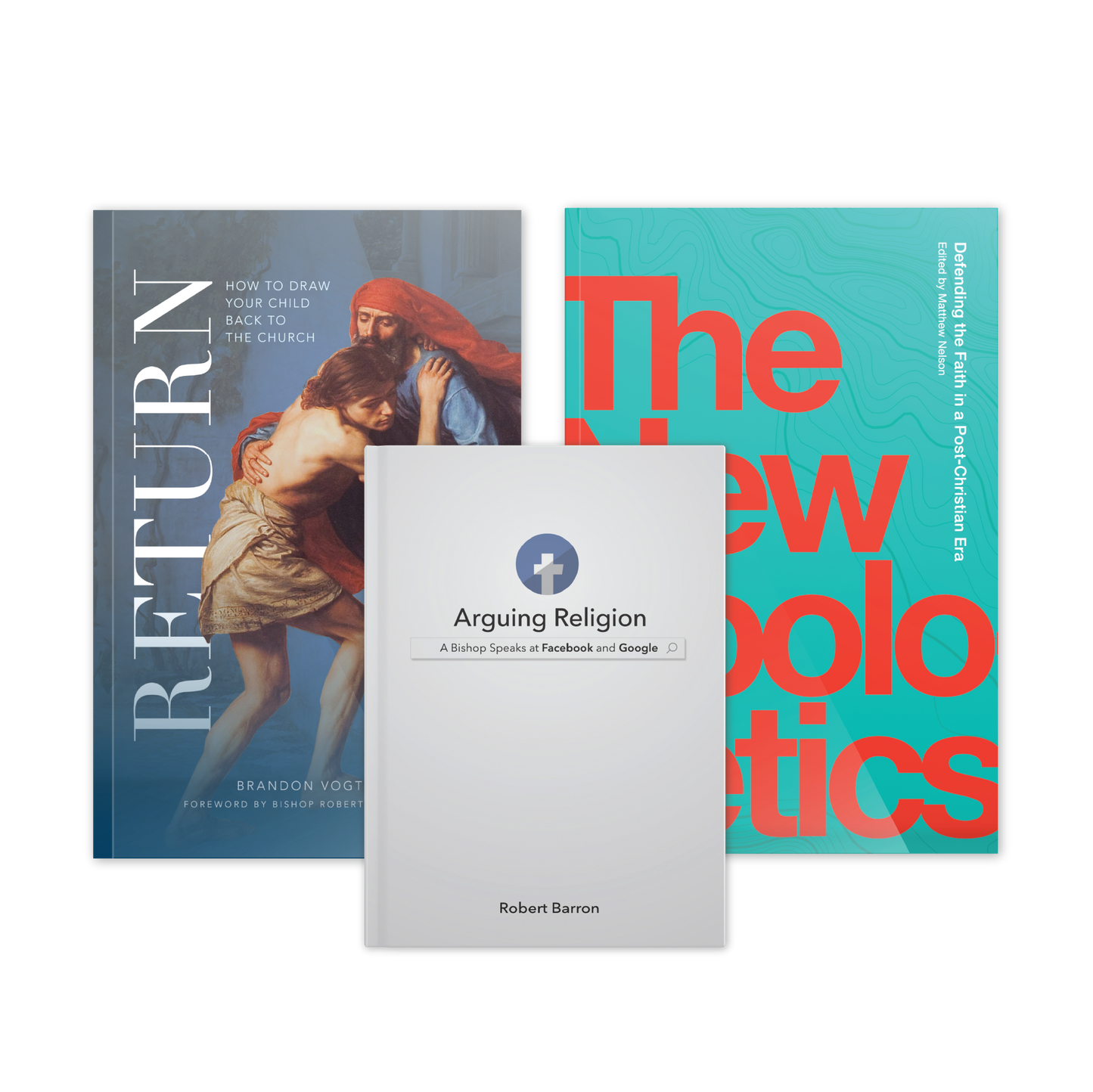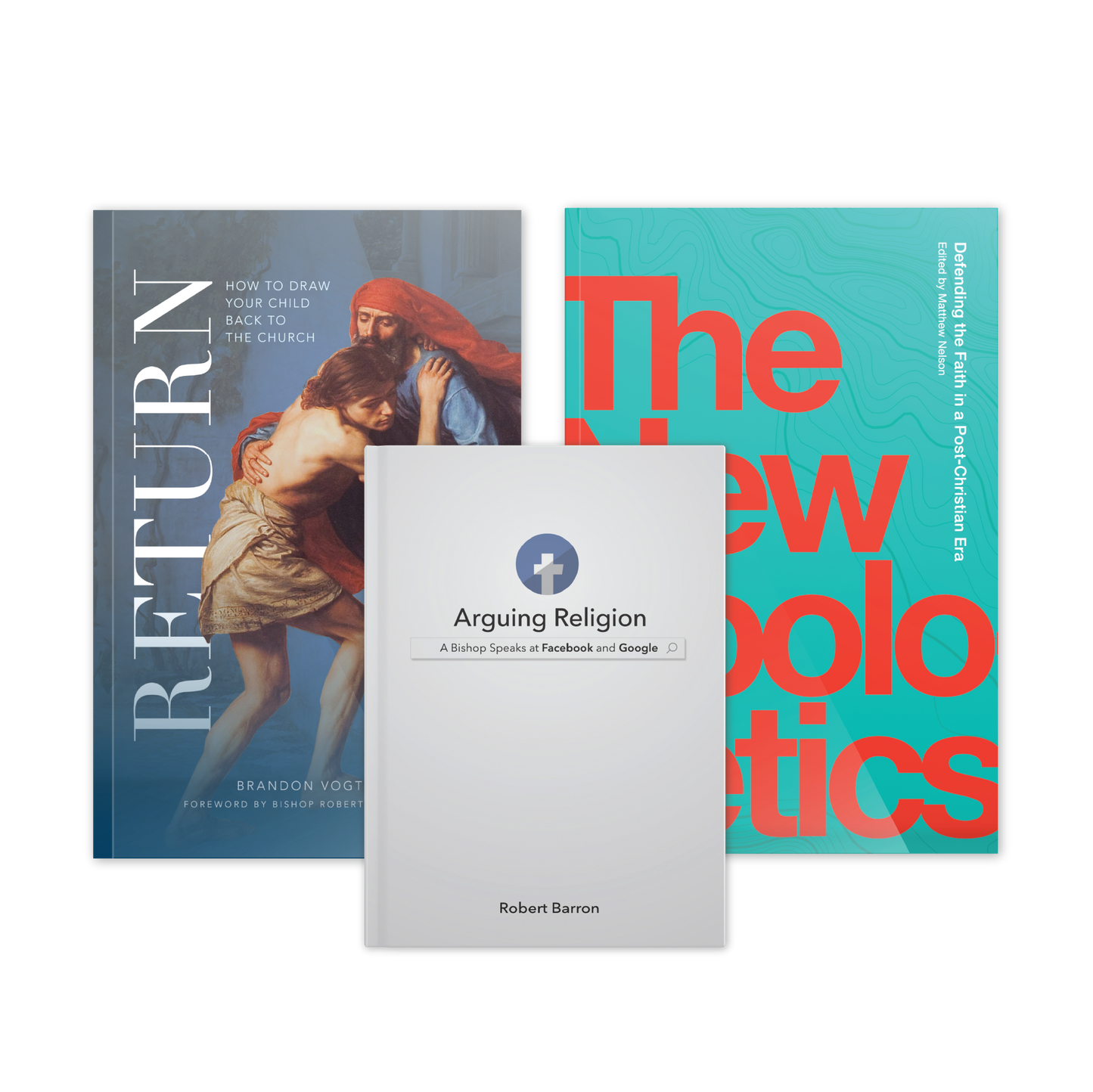 Return
How to Draw Your Child Back to the Church
by Brandon Vogt
The statistics are troubling: 6.5 people leave the Catholic Church for every one that joins, and 50% of young people who were raised Catholic are no longer Catholic today. The Catholic Church is hemorrhaging young people.

Behind these statistics are countless stories of wounded families. Millions of mothers and fathers are longing for their prodigal children to come home to the Church, crying: "Where did we go wrong?"

The passive wait-and-see approach is no longer an option. We need a different strategy. We need to understand the real reasons why our young people drift away, and we need a game plan to bring them home. We need Return.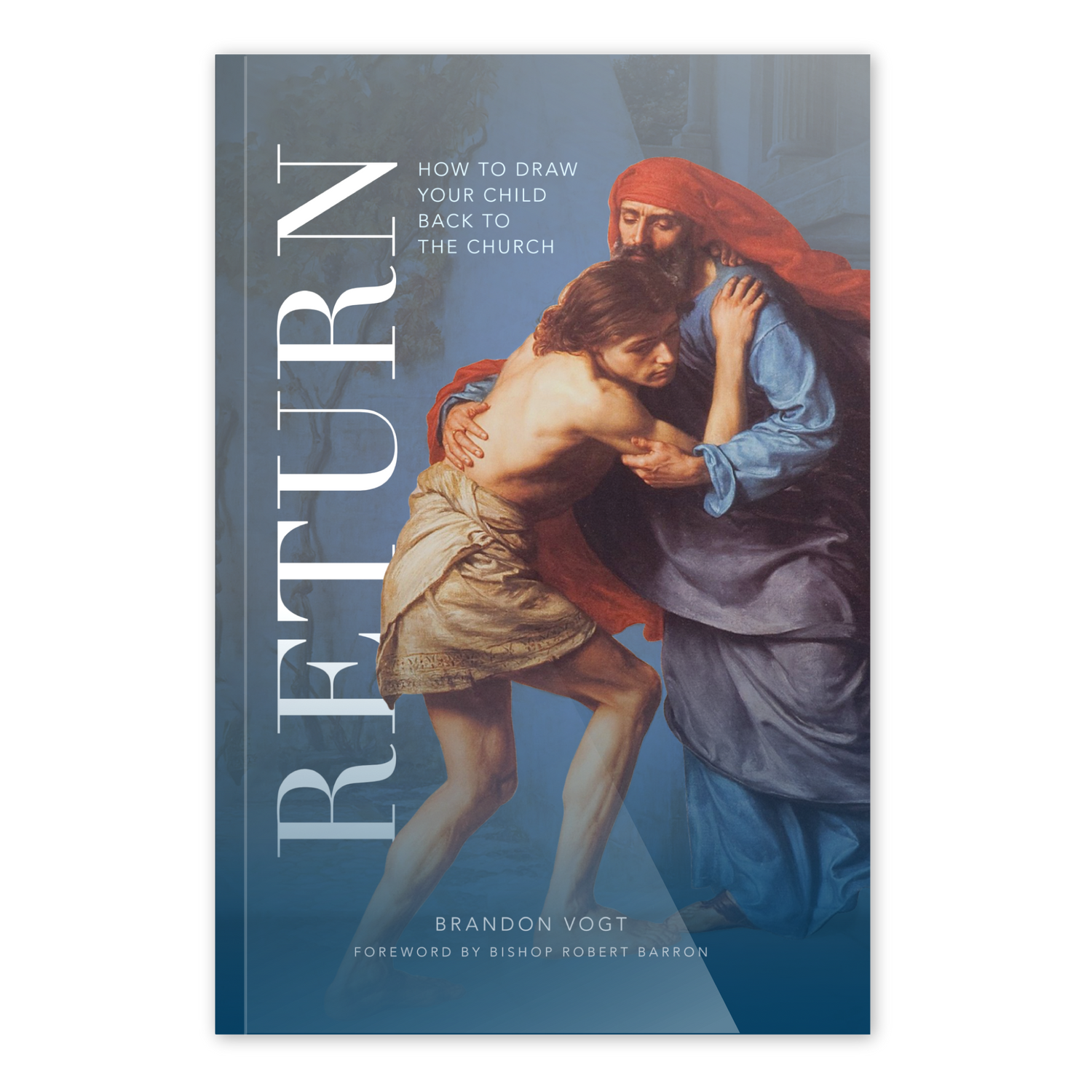 The New Apologetics
Defending the Faith in a Post-Christian Era
Edited by Matthew Nelson
In recent years, "apologetics" has gotten a bad rap, being falsely conflated with "arguing about religion," in the worst sense of the phrase. But for Christians, apologetics, or giving a reasoned explanation or defense of the faith, is a necessity and duty. 
In fact, the cultural moment in which we find ourselves today demands, possibly more than any other time in history, a New Apologetics—a potent and spirited renewal of apologetics suited to today's world.
This groundbreaking collection is a bold first step toward making this renewal a reality. Featuring over forty essays from many of today's leading Catholic apologists, theologians, and philosophers,
The New Apologetics
charts a new course for the future of apologetics: a smart, joyful, and beautiful defense of the faith, one that appeals to both the head and the heart.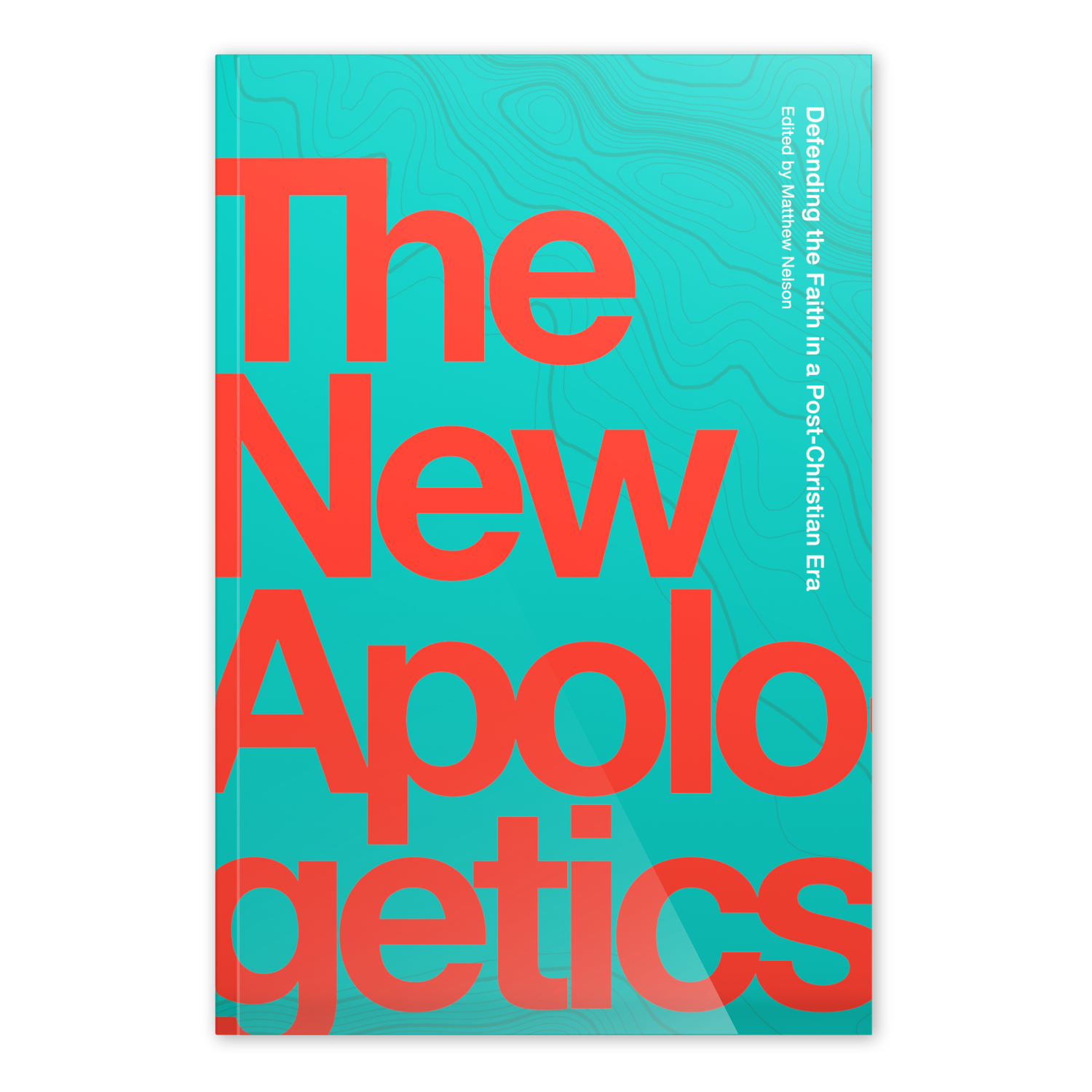 Arguing Religion
A Bishop Speaks at Facebook and Google
Every day, millions of people fight about religion.
Whether with friends, family, or on social media, we expend lots of energy, lots of sharp words, and lots of strong feelings. But very few know how to have a good religious argument—a rational, respectful, and productive exchange of differing views.

Bishop Robert Barron, one of the leading Catholic figures in the world and among the most active on social media, has enjoyed thousands of fruitful religious arguments.
In this book based on talks delivered at Facebook and Google, he explains why religion at its best opens up the searching mind, and how we all—believer and unbeliever alike—can share better discussions about God.